Students can easily see the specific lessons scheduled by their teachers. Access "My Lessons" from the top of any page within the Student Edition to see the current schedule. Note that students cannot preview content that is scheduled for a future date. Lessons will only "unlock" on or after the lesson's scheduled start date.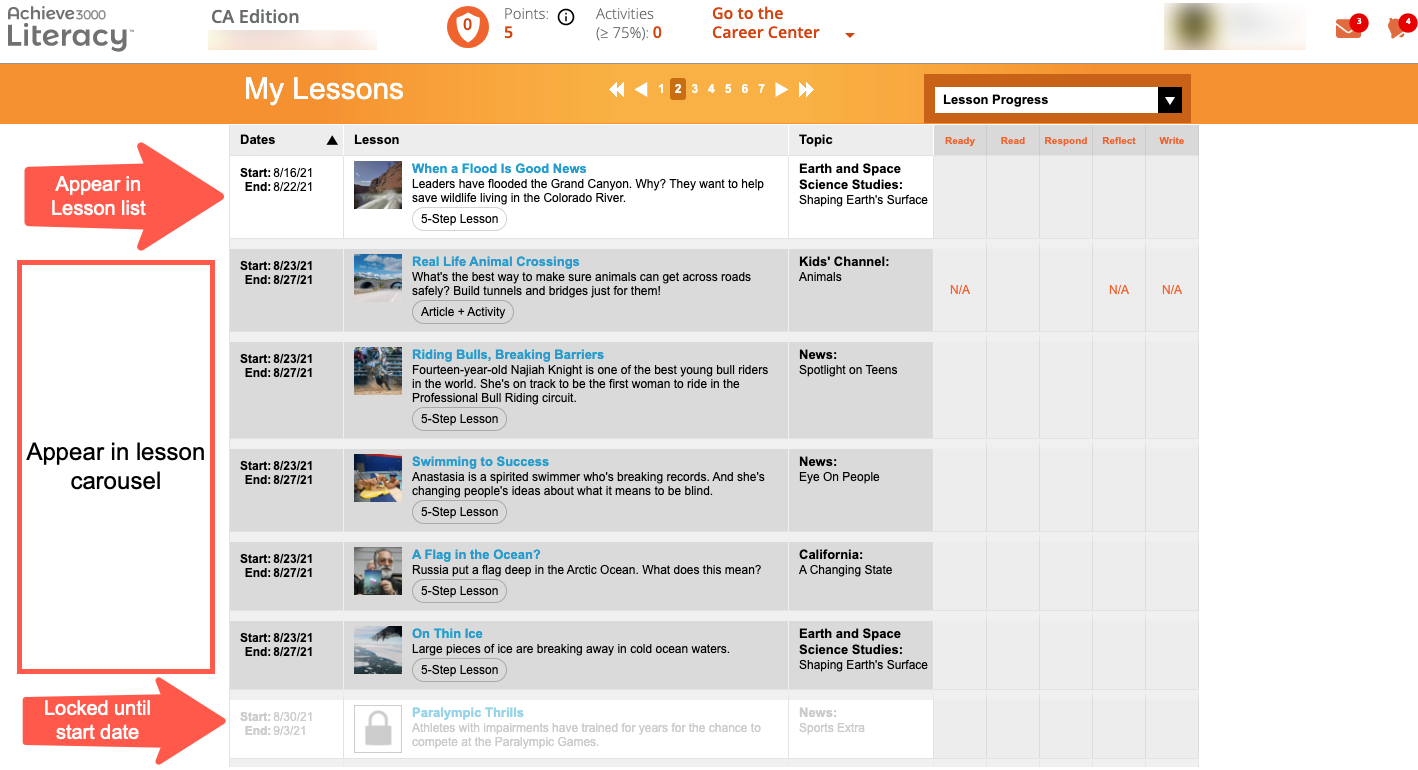 Lesson Progress, Activities Completed, etc.
As students move through the 5-Step Literacy Routine, they can track open & completed work by visiting the "My Lessons" page and then using the drop down at the top right-hand side of the My Lessons section. For example: if the student chooses Lesson Progress, she will see a column for each of the 5 steps and an indicator for work started and work completed for each step of current and past Articles. Students can also keep track of their Respond scores & Write responses.
*Note: the Step 2 column will only fill in after the student submits notes using the "Take Notes" tool within the lesson. It will NOT fill in after simply clicking the "Article" lesson tab.