When a user comes to a "Lesson Check" in the Smarty Ants iPad iOS mobile app
(either the PreK-1 or the 2nd grade apps), they will be instructed to click on the
green microphone button for a microphone check in the Smarty Ants iOS mobile
app.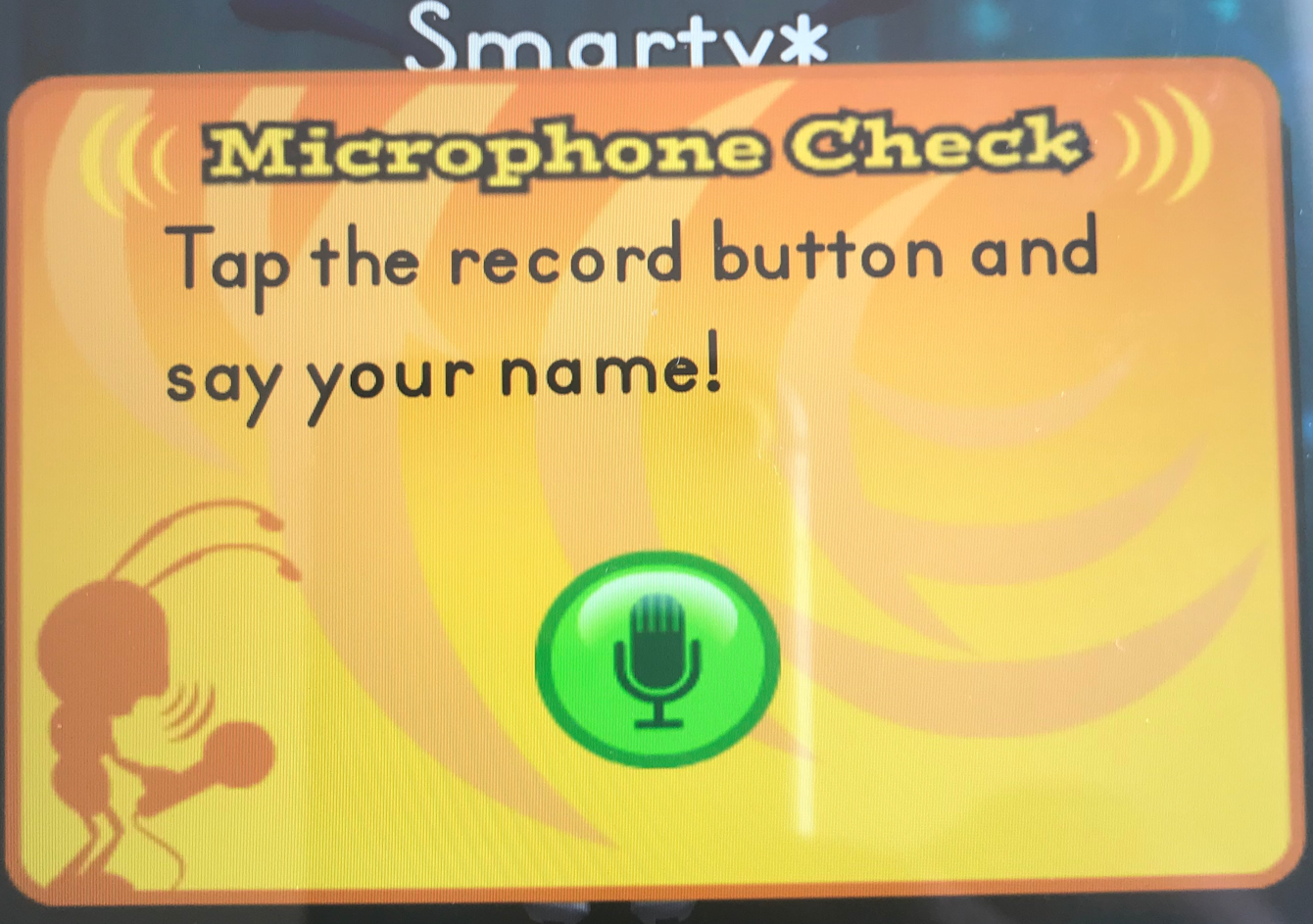 The user will then be prompted by the iPad's operating system with a pop-up
windows to choose "OK" or "Don't Allow" usage of the device's microphone within
Smarty Ants.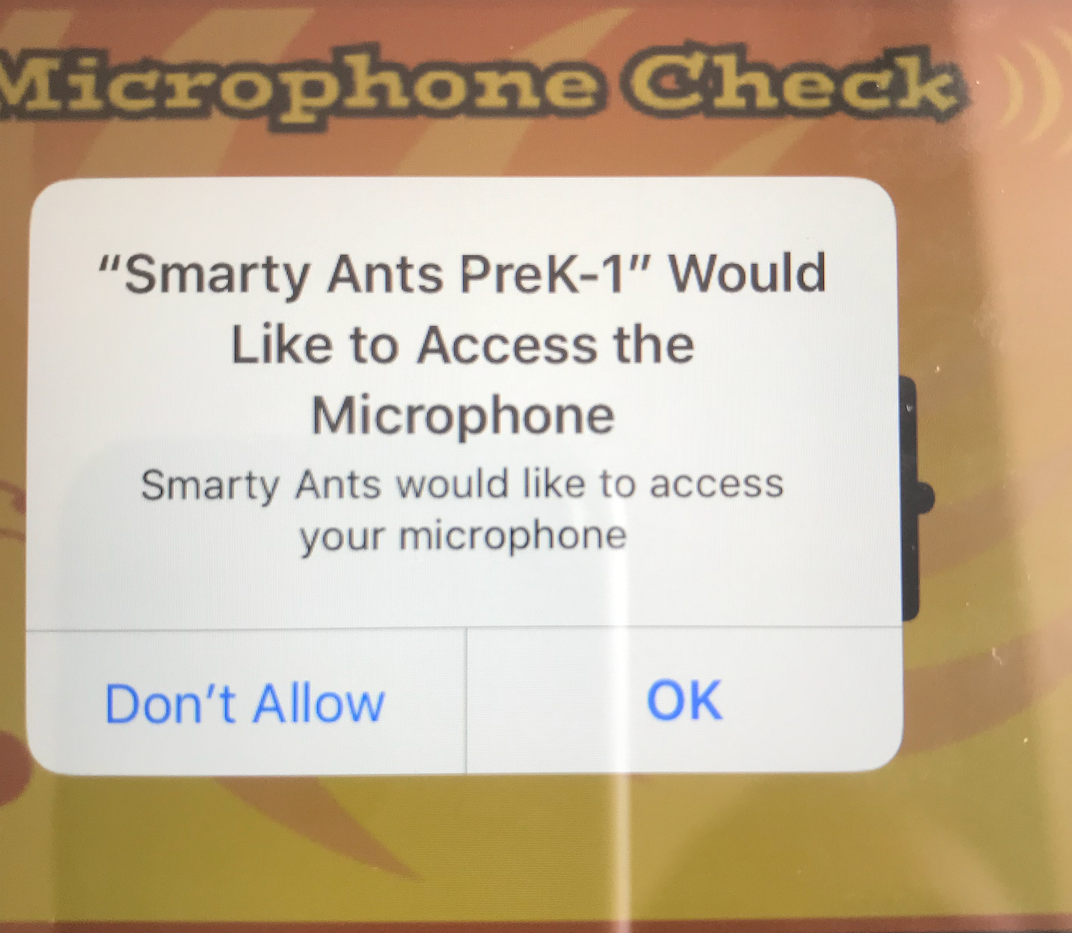 Once the choice is made, the Smarty Ants app will then appear in
Settings > Privacy > Microphone.