The information below will provide you with everything you need for a smooth start up and answer any questions you may have along the way.
Teacher Experience
1. Start by setting up your classes in Google Classroom. Google has a number of tutorials and videos if you need help with this. If you are new to Google Classroom, this is a good place to start: https://edu.google.com/teacher-center/products/classroom/?modal_active=none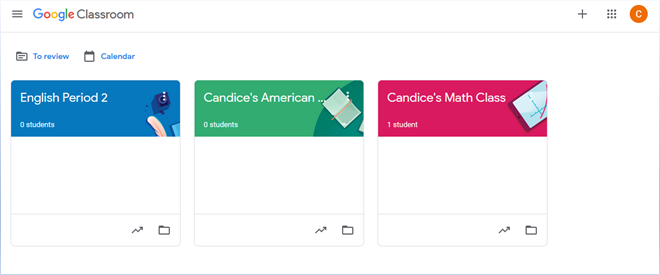 2. Once your classes are set up in Google Classroom, visit portal.achieve3000.com and click "Sign in with Google"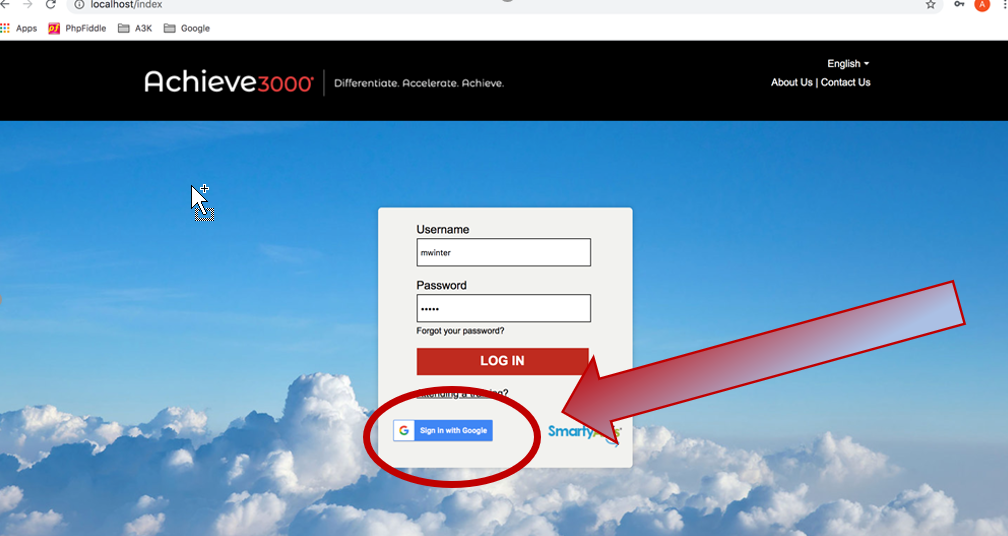 3. After clicking the Sign in with Google button, you will be brought to your Google Sign in page. Enter the same credentials that you use to login to Google Classroom.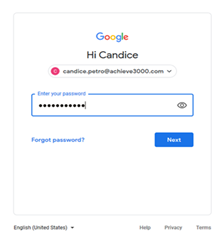 4. Upon first login, you will be asked to identify yourself as a teacher.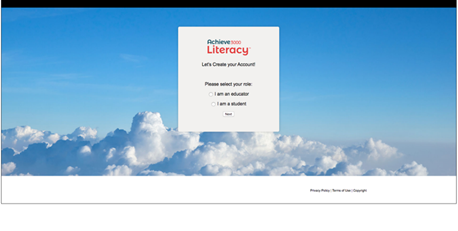 5. Upon first login, you will be asked to allow Achieve3000 access to your Google account. This should only happen once.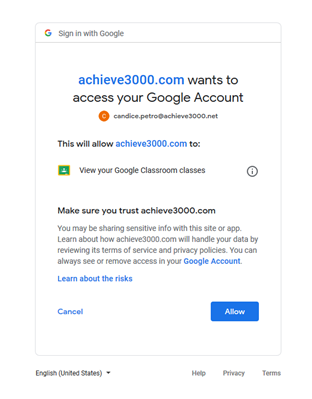 6. You are now logged into Achieve3000 Literacy. You will be presented with any classes that are in your Google Classroom. Please be sure to select a school and then the classes you want added to Achieve3000 Literacy. Since Google Classroom does not provide us with your class grade and that is required, please use the grade dropdown to properly categorize each of your classes.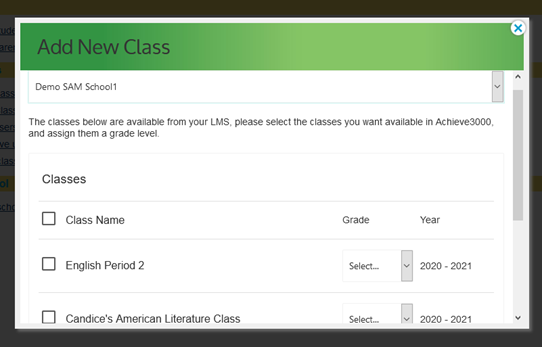 Student Experience
* Please make sure students have accepted the Invite to join your Google Classroom before they proceed.
Your students will see virtually the same experience.
Students will click on the Sign in with Google button at portal.achieve3000.com.
Student will enter their Google Classroom credentials into the google login screen.
If your student tries to login to Achieve3000 Literacy before any of his or her teachers do, that student will be asked to select that they are a student. If you login first, the student will not be asked this question.
Students will be asked to allow Achieve3000 to access their Google Classroom account.
Students are logged into Achieve3000 literacy and can see any classes their teachers have included them in.
Frequently Asked Questions & Troubleshooting
I am an Administrator. Can I use Google Classroom to access Achieve3000?
Google Classroom is only available for Teachers and Students. Administrators should be created manually, and they should not use the Sign in with Google button.
I added my classes, but do not see all my students. Is something wrong?
Google Classroom rostering is considered "on-demand" rostering. This means, that students will not appear in your classes in Achieve3000 Literacy until they login using the Sign in with Google button. Even if your students don't appear initially, you can still set up your lessons and class settings.
I removed a student from my Google Classroom, but they are still appearing on my roster. How can I remove them?
Students are only added or removed from classes when they login. If your student is still enrolled in other classes, they will be removed from your class when they login to their other class. If your student is no longer enrolled in your school or any Achieve3000 classes, you will need to remove them directly in Achieve3000 Literacy by editing your class. The Achieve3000 team is working to change this so that students will be removed in a more automated way. This is coming soon.
The Sign in with Google button is not appearing. How do we fix this?
Turn off the ad blocker on the browser or add an exception to allow ads on https://portal.achieve3000.com/index.
Click for directions on removing ad blockers in: