The Career Center is designed to help students track the Lexile progress required for the career(s) of their choice.  It provides students with a list of careers to explore and is intended to help motivate students to work toward a career goal.  In the Student Edition, students can also select a Top Career and track their ongoing progress towards the Lexile range for the selected career.
To help students learn more about careers of interest, we've added 75 new videos to the Career Center! These candid videos help students learn more about their chosen career's academic & Lexile requirements from someone in the field. Videos are linked on the career selection page.
To access the Career Center from the Student Edition:
1. At the top of any Student Edition screen, open the menu (≡) and then choose Career Center.

2. Click one or more of the career categories to open the category and see the specific careers within that group.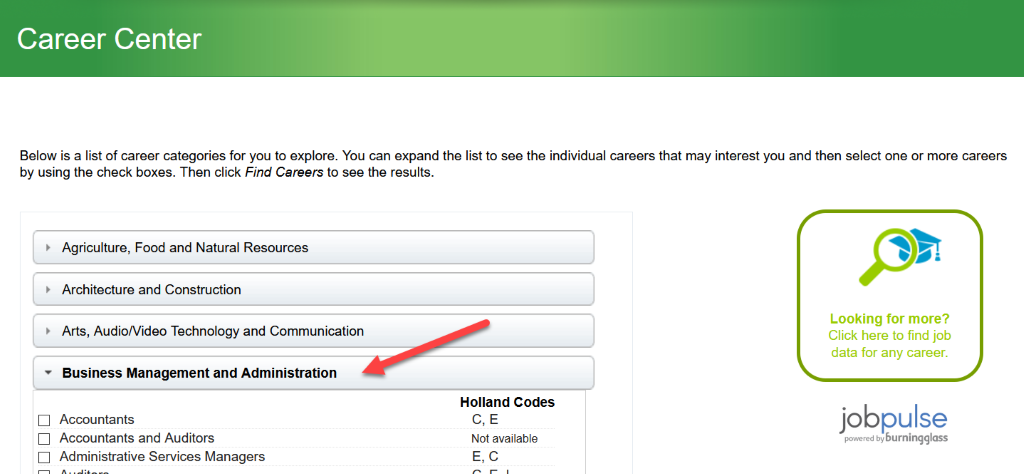 3. Select one or more of the careers listed and click Find Careers to see the details for the selected careers.
4. Review the details for each career, including a summary, the Lexile range, and the educational requirements for the selected careers.  You can also see your progress towards that career using the thermometer graphic.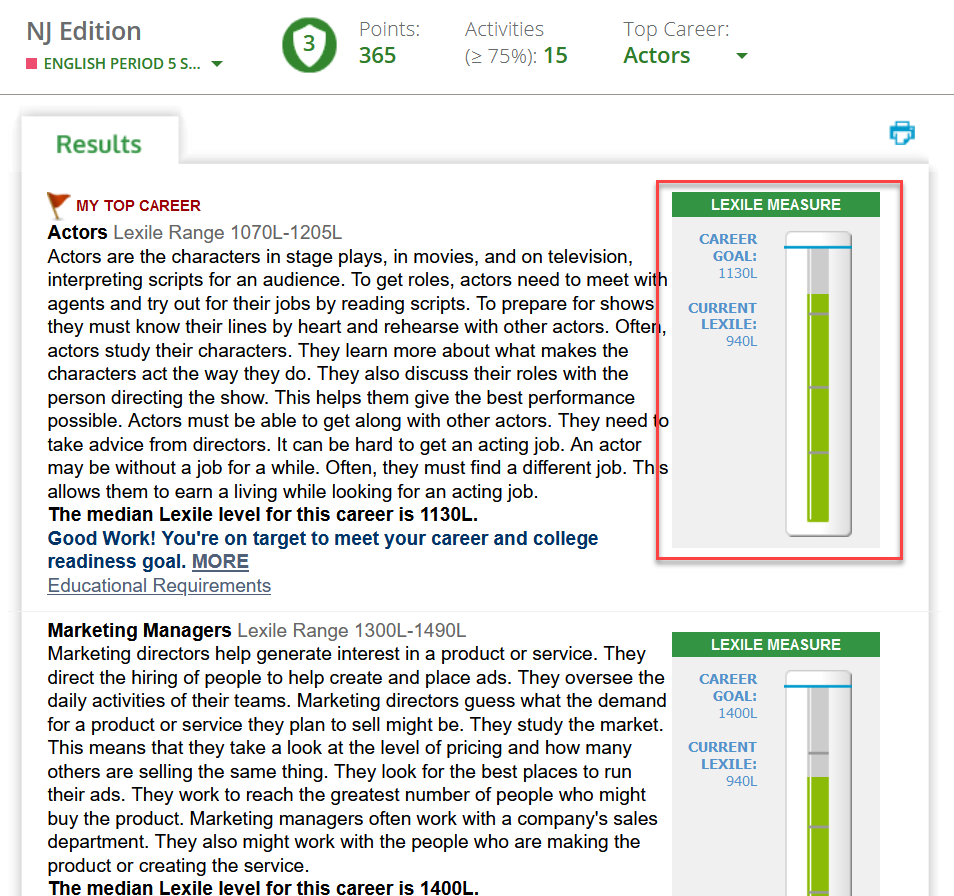 5. To track your progress towards a specific career, select the Mark as Top Career button.  Your top career selection is now visible on the Home Page in the dashboard, where you can also track your progess towards the Lexile goal for that career. 
6. You can change your Top Career at any time by going back to the Career Center and searching for another career. When selecting another Top Career, click Mark as Top Career and confirm your new selection.
7. Students may also want to explore the Job Pulse section. Available in the US only, the Job Pulse allows students to search for Careers in specific geographic locations to see if there jobs available in the area, and what the average salary might be. This powerful, motivation tool allows students to make real world connections between their Lexile scores and job aspirations!