Main Portal
When logging in via our main portal, simply input the credentials provided to you by your teacher or administrator. If you've forgotten your password, click the "Forgot your password?" prompt to guide you through the process of resetting your credentials.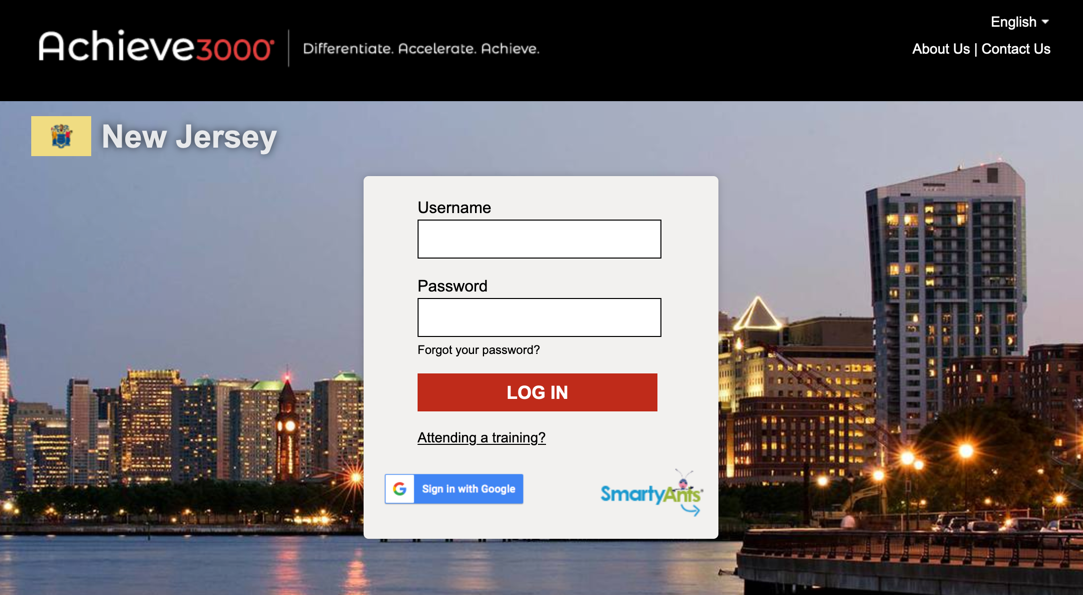 Google
When logging in with Google, you can simply click the "Sign In With Google" button on our main portal and proceed through the prompts to access your account. Please consult with your administration to ensure that Google classroom has been integrated with Achieve3000 Literacy.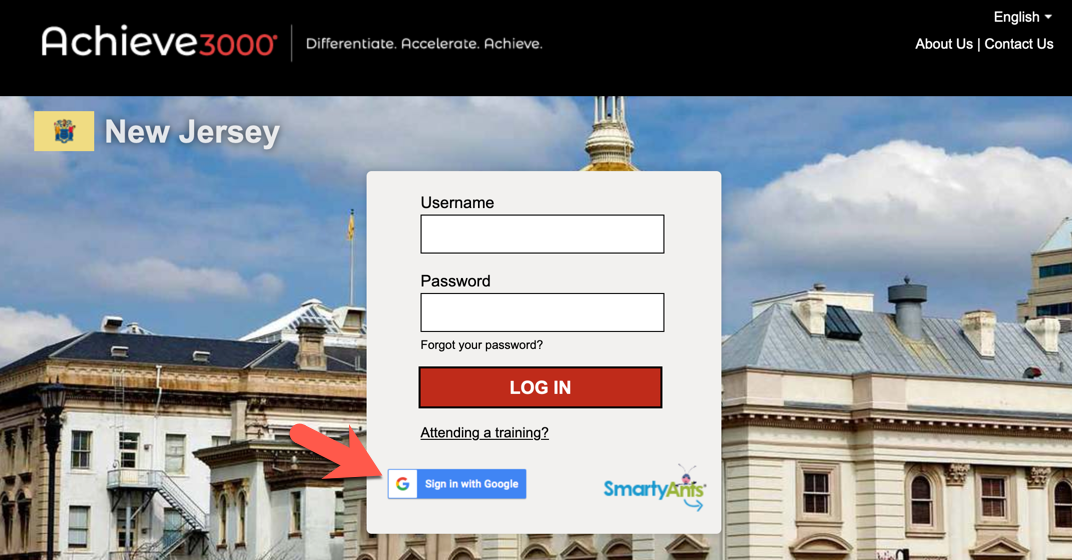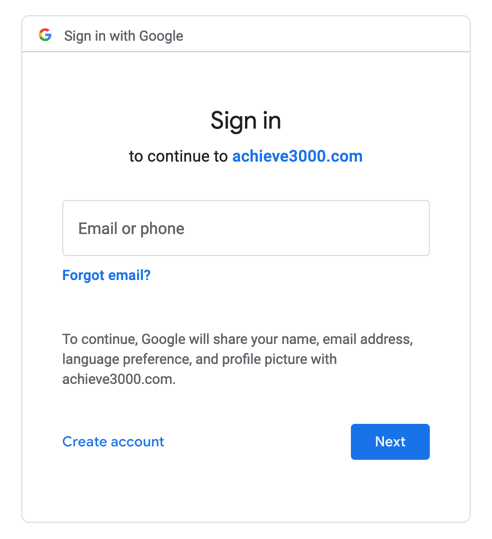 Clever & Classlink
Please have your students locate one of the following icons within their Clever or Classlink dashboard. This will allow them to access Achieve3000 using the credentials designated by your district.
Literacy

SmartyAnts

Actively Learn