Please use the instructions below to view and print your class roster/list.

1. Log into your Achieve3000 Teacher's Edition.
2. Click your name at the top of the screen.
3. Click Admin Settings
4. Click Print class list.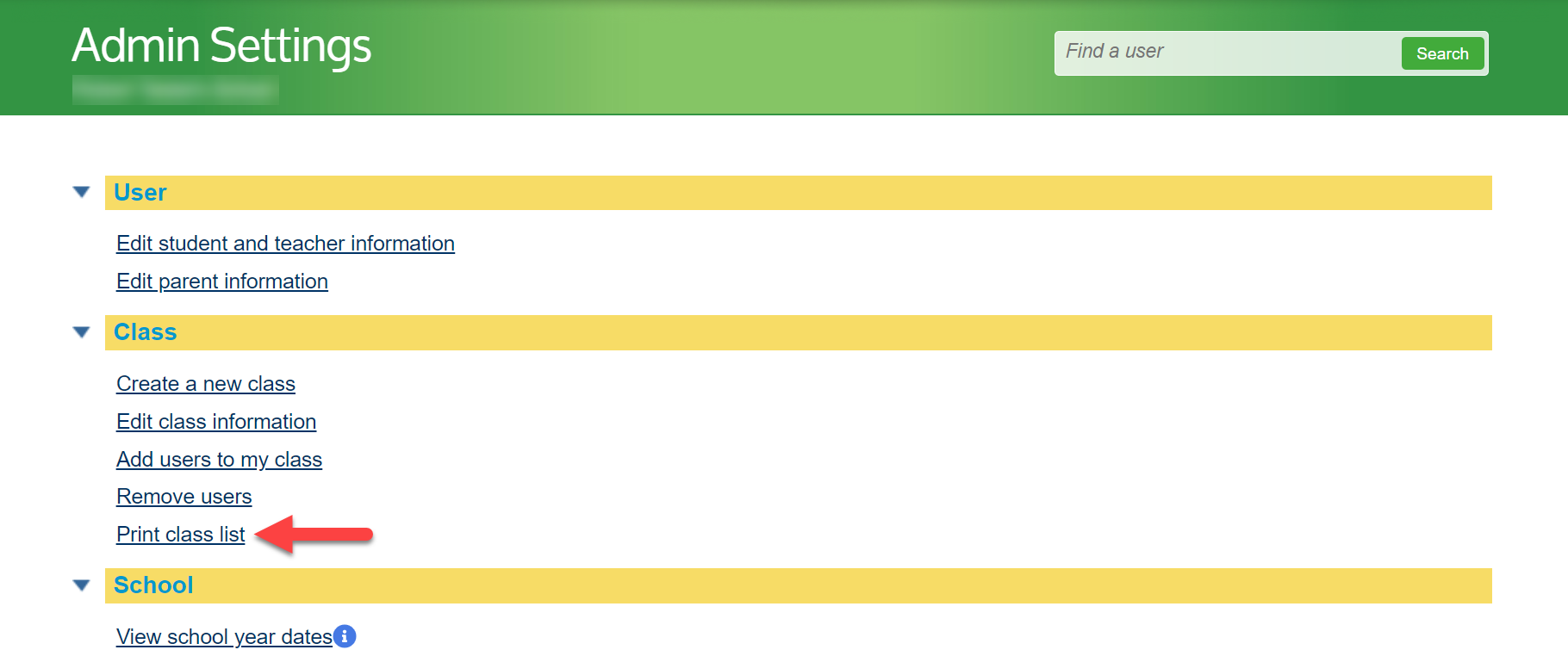 5. Select a class and click Submit (Administrators have the additional option of printing all class lists.)
6. Your class list appears on the screen. Click Print on the upper right-hand side of the screen to send your class list to the printer. If prompted, click OK to confirm the printing request.